Back in 2019, we talked about the newest trend in creating subscriber trust: , or BIMI, for short. Since then, we've updated that post because BIMI has grown in adoption and has a number of big names (like Google and Verizon Media) backing it as part of the spec's working group.
With every marketer looking to engender trust and create better subscriber experiences, now seemed like a good time to take another look at BIMI and—most importantly—walk through how to get BIMI up and running for your email campaigns.
What is BIMI?
We dive deeper into what BIMI is in , but to summarize here: BIMI is a way to verify your brand and sender information, similar to other you've probably heard of like , DKIM, and SPF. And, just like those others, BIMI is essentially just a text record that lives on your servers. Email clients that support BIMI will check for that record to confirm that your emails are legit.
The feature that distinguishes BIMI, though, is that during the verification process, email clients will pull in your brand logo to display alongside your message. So, not only does BIMI authenticate you behind the scenes, it puts your brand front and center in subscribers' inboxes, creating a better, more memorable experience in the process.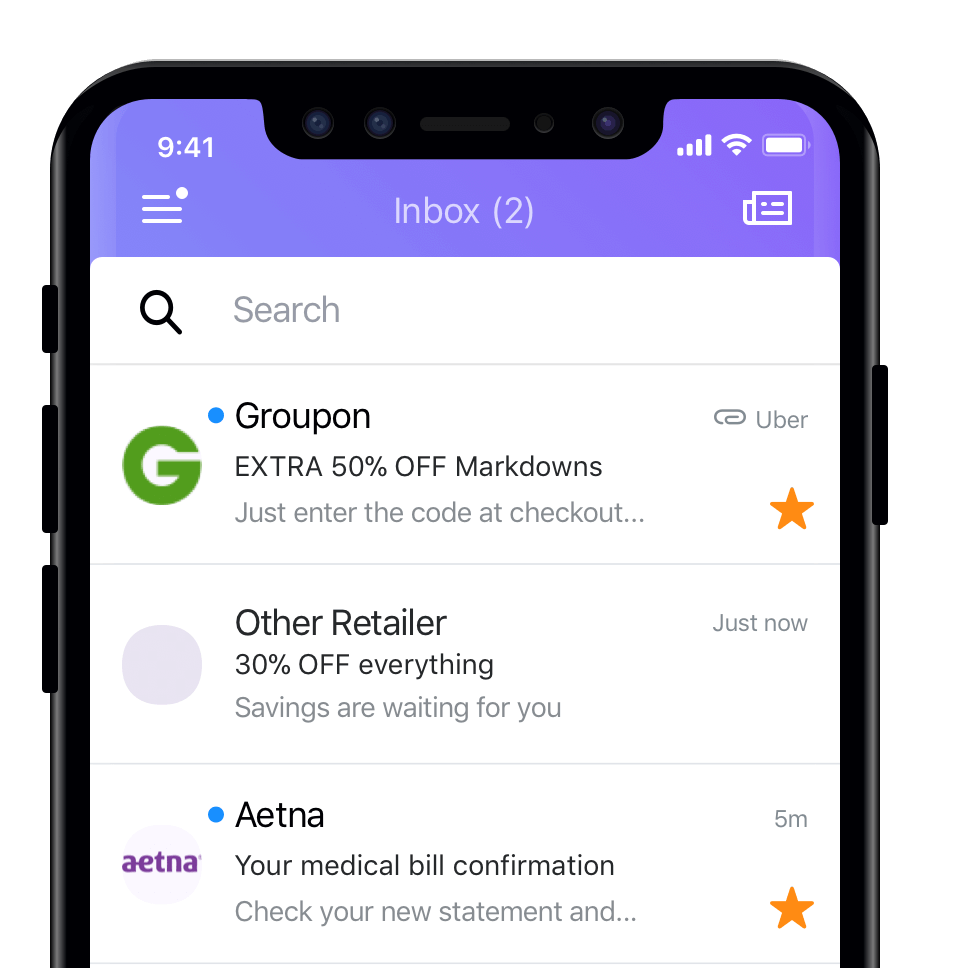 And when you deliver a great subscriber experience, this boosts overall marketing success. After all, your email subscribers are your best audience (the average proves it).
How do I set up BIMI?
When BIMI was first introduced, the setup process was fairly involved and included being approved for the pilot program run by the AuthIndicators Working Group, which guides the development of BIMI. Over the years, though, the setup process has been simplified. And you might've completed half the setup unknowingly if you're using authentication protocols like DMARC already.
For those just getting started—or anyone who wants a refresher—here's a step-by-step guide to getting BIMI set up for your domain.
1. Set up DMARC, SPF, and DKIM first
BIMI isn't a one-stop solution for sender verification. It works in tandem with existing authentication protocols to tell recipients that you are, in fact, who you say you are. So, you'll need to make sure that your sending domain has other protocols properly implemented, specifically SPF, DKIM, and DMARC—three standards in the email marketing industry.
Specifically for DMARC, you need to enable these two settings in your DMARC records:
The organizational or subdomain policies are set to either "quarantine" or "reject."


The subdomain policy is set to "100%."


Curious about how DMARC works? that will get you up to speed.
2. Create an SVG file for your logo
The major benefit of BIMI is the inclusion of your brand logo in inboxes that support the protocol. To include your logo, you'll need to link out to an SVG version of it in your BIMI record.
SVG, which stands for scalable vector graphics, is a file format that ensures your graphic is crisp and clear even when scaled across different devices. While not the best for complex graphics, SVG is the perfect solution for elements like logos and icons.
When creating your SVG logo, the BIMI working group has some . Important things to note: Make it square and avoid scripts or links in the SVG code.
From a design standpoint, make sure your logo is centered and has enough space surrounding it so that—in cases where the logo is rounded or corners are cut off—it doesn't look awkward and is immediately recognizable.

Source:
on the BIMI website.
If you need help converting your logo into the proper SVG file, the BIMI working group has created a set of .
Once you've got your SVG file, upload it to a publicly accessible server. Anything temporary or private will mean your subscribers won't be able to see your logo next to your email in the inbox, defeating the purpose of BIMI.
3. Create and publish your BIMI text record
Once DMARC is properly set up and your logo file is hosted on a publicly accessible server, all you need to do is create a text record on your domain's nameservers.
While that can happen in a lot of different ways depending on your DNS provider (and may require the help of your engineering or ops team), the text record itself is very straightforward.
The overall structure is:
default._bimi.[domain] IN TXT "v=BIMI1; l=[SVG URL]; a=[PEM URL]
Let's break down the parts you need to fill in:
Domain is your domain name such as example.com.


SVG URL is the address of where your logo file is hosted.


PEM URL is an optional field for pointing to where your also-optional Verified Mark Certificate (VMC) is hosted.


While the VMC is currently only and optional everywhere else, it may be a required element in the future for all mailbox providers. MXToolbox has a good while DigiCert has more information on what you can do now to .
For most DNS providers, you would enter your BIMI record in two parts. The first would be:
default._bimi.example.com
And the second field would be the actual record text, which would be:
v=BIMI1; l=https://example.com/bimi-logo.svg
The Litmus BIMI record looks like this:
v=BIMI1; l=https://campaigns.litmus.com/_email/logos/litmus-icon.svg
There's also a that spits out all of this information for you. Just give it your domain, SVG image, and optional VMC file.
Once all of that is configured and added to your DNS, you might wonder:
Did I set up BIMI correctly?
Give it a little bit of time (usually around 24 hours) to make its way around the world and various data centers, then head over to , which allows you to check your domain name to see if BIMI is properly configured. It will even notify you of potential issues with your logo and allow you to preview it in different display scenarios and even .
Current BIMI support
While BIMI promises more trust and a better subscriber experience, it's not currently supported everywhere. As of the from the AuthIndicators Working Group, only these providers are enrolled in the BIMI pilot program so far:
Yahoo! Mail


AOL Mail


Netscape


Gmail


Other email providers have announced their intention to join the pilot, but widespread support is still a ways off.
Regardless, we think BIMI—and any protocol that increases subscriber trust—is worth investing in, especially when it's so easy to get up and running. Plus, as BIMI support grows, you'll already be set!
Are you using BIMI?
We'd love to hear about your experience setting up and using BIMI to improve your subscriber's experience. Did you have issues getting it done? Excited about the opportunities BIMI presents? Or not ready to commit to BIMI yet?
Let us know in the comments below!
The post appeared first on .